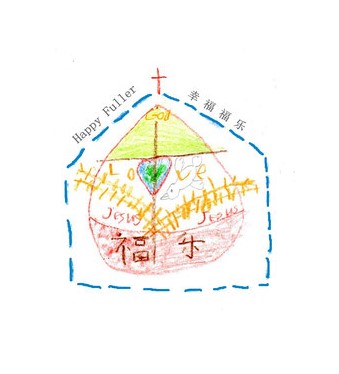 Welcome to Join Fuller Home School
欢迎加入福乐家庭学校
English Chinese Synchronous Teaching
英文中文同步教学
Like to learn English and like to learn Chinese Mandarin. Can learn at the same time.
喜欢学英文,喜欢学中文普通话,都可以同时学到。
The textbook we use
我们采用的教材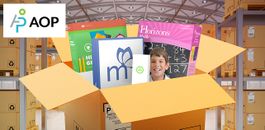 US Alpha Omega English Course, Chinese Synchronous Teaching
美国阿尔法欧米茄英文课程,中文同步教学

Hong Kong E.F.C.C. Chinese Course
香港播道中文
课程
Our teaching has been reported by the media three times.
我们的教学,被媒体多次采访报道。
In July 2013, Preacher Lydia  HuiXian Chow received a message from God: "Here, there will be many reporters here to interview you."
2013年7月,周慧贤传道收到有信息从神而来说:"在这里,将会有很多记者要来采访你们。"
The following are media coverage.
下面就是这些媒体采访报道。
CHINA SOUTHERN MULTIMEDIA CENTER-THE DOCUMENTARY INTERVIEW PEOPLE《LOVE YOU USE THIS WAY,RIGHT》
中国南方多媒体中心 – 纪录片采访人物志《这样爱您对不对》
China Southern Multimedia Center-The Documentary Interview People《Love you use this way,right》
中国南都人物志第26期《这样爱你对不对》
Film Production Interview Media: 
China Guangzhou South City Multimedia Visual Center 
South City Audio Video Center
拍摄制作采访媒体:中国广州南都多媒体视觉中心 
南都音视频中心
Filmed Team: 
Southern City Multimedia Visual Center 
Chief correspondent producer: Mr. Hui Chen
Assistant :Mr. Zhihao Chen
拍摄团队:南都首席记者制片人 陈辉先生 
助手 陈志豪先生
Pre-period Interview: South City of the two female journalists
前期采访:南都的两位女记者
Interview Date: October 18, 2013
拍摄制作日期:2013年10月18日
Release Date: November 27, 2013
发布日期:2013年11月27日
The language of the micro-film is Mandarin, if you use other languages, I hope you have a translator can translate for you.
这个微电影使用的语言是中国国语,如果你使用其他语言,希望你有翻译者能为你翻译。
In April 2014, this micro-film participated in the second Southern China micro-film competition and win the championship in Guangzhou, China.
2014年4月,这个微电影参与了中国广州第二届南方微电影大赛,并且获得第一名。
GUANGZHOU DAILY INTERVIEW LYDIA CHOW & ENOCH
广州日报采访周慧贤和以诺
Interview Date: Nov. 7, 2014
采访日期:2014年11月7日
Release Date: Nov. 14, 2014
发布日期:2014年11月14日
GUANGZHOU INFORMATION TIMES INTERVIEW LYDIA & ENOCH
广州信息时报采访LYDIA&ENOCH
Guangzhou Information Times Interview Lydia & Enoch
广州信息时报采访 Lydia & Enoch
January 24, 2015 we accepted Guangzhou Information Times follow-up interview.
2015年1月24日开始,我们接受l了广州信息时报跟进的采访。
Guangzhou Information Times interview we lasted for three months.
广州信息时报采访我们持续了三个月。
Guangzhou Information Times made the interview, became chain picture.
广州信息时报将采访,成为连环图片,进行报道。
God's testimony using Lydia & Enoch
上帝使用Lydia&Enoch做的见证
Thanks God lead  there are more students we have received at home
感谢神带领-我们在家里接收过的学生还有更多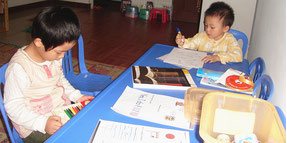 November, 2008 Parents send child to study together.
The girl name: Song Xing
2008年11月,家长送孩子来福乐一起学习.女孩名字:宋星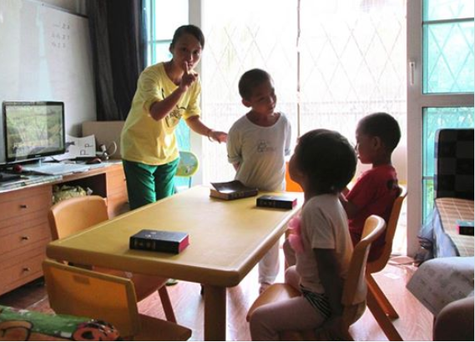 In September 2012, two Christian families moved to became our neighborhood and sent their children to study at our home. 
2012年9月,两个基督徒家庭搬到了我们的社区,并送他们的孩子来到我们家学习。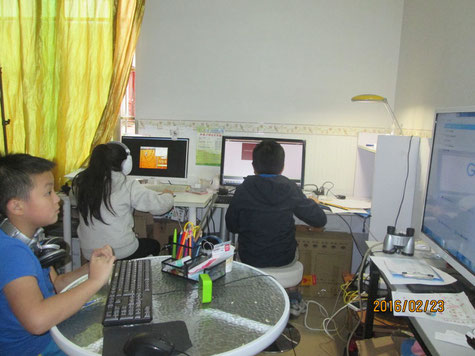 In February 2016, our students Joseph and Lily came to our home to study.
2016年2月,我们的学生约瑟和莉莉来我们家学习。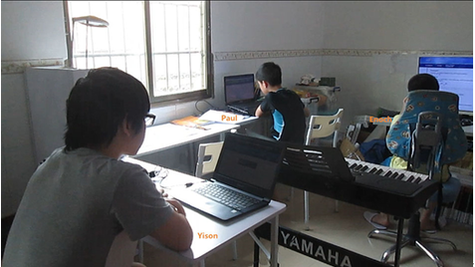 August 22, 2016  
2016年8月22日
Fuller Home School students Yiosn and Paul are seriously studying with Enoch together.
福乐家庭学校学生奕信,希恩和以诺一起认真地在学习。
Welcome to our Chinese class and learn Chinese with us.
欢迎报读我们的中文课堂,跟我们学习中文。